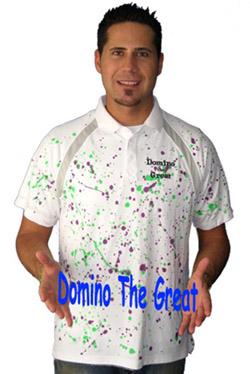 Connecticut Magician: Domino The Great, is CT's newest rising star for family entertainment and magic shows. Domino is one of the very few Kidshow entertainers that performs full-time all over Connecticut and Fairfield County. Domino was one of the few magicians from Fairfield County, Connecticut that was invited to perform at the Annual Easter Egg Roll THREE TIMES, at The White House in Washington, D.C! (Wow, he must know what he is doing.....)

Whether it's your Child's Birthday Party, Daycare/Preschool, Holiday Shows, Elementary Schools, Summer Reading Library programs, Family Fun Days or Corporate Family Event; Domino has a remarkable rapport with children and know who to keep their attention and glued to their seats! The smiles are unbelievable; especially when all the children are talking about all the fun they had with CT's favorite children's entertainer and magician. Quite honestly, Domino knows what kids like, because he's still a kid at heart himself!

If you're planning an event anywhere in Connecticut, be sure to call Domino The Great first! Here are just a few of the cities that Amazing Kidshow Magician: Domino The Great travels to all throughout CT: New Canaan, Torrington, Danbury, Windsor Locks, Hartford, New Britian, Bristol, New Haven, Waterbury, Shelton and even New Haven County CT.

This children's Magician is always performing his magic shows all throughout Fairfield County as well: Norwalk, Westport, Fairfield, Bridgeport, Stamford, Greenwich, Darien, Ridgfield.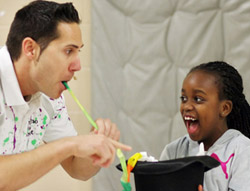 For more information you can visit Domino's website at: www.DominoTheGreat.com

Kids Birthday Parties: http://www.dominothegreat.com/services-by-domino-the-great/birthday-party-magicians

Call TODAY - 877-322-1566 or 401-474-7027 to book your next kids event and make it the best ever!